Experts in fire safety equipment...
Welcome to Extinguisher Hire Ltd
Protect yourself, your business, your customers and your events today with specialist advice and guidance from Extinguisher Hire Ltd.
We're the experts when it comes to Fire Extinguisher Hire and Fire Safety Training serving customers UK-wide.
Extinguisher hire & fire safety
Fire can be a wonder, especially when controlled fireworks and explosions light up the sky bringing entertainment to viewers everywhere. But it's also extremely destructive, and can easily decimate everything you have been working towards. Thankfully, there is a solution.  We make sure you are fully fire aware by offering fire extinguisher hire and fire safety training working on a nationwide basis.
Extinguisher Hire Ltd don't just hire out extinguishers to ensure your business or event conforms to national fire safety regulations. We do much more. We make sure you can stop any disasters from occurring, but should the worst happen, we'll make sure you are prepared.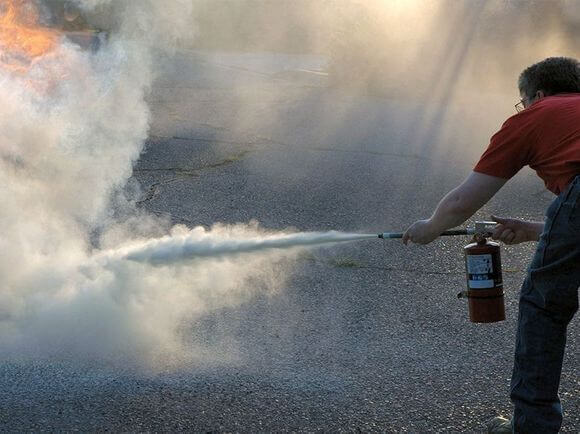 Fire Extinguisher Hire Ltd have many years' of expertise in the fields of fire safety equipment and fire management. As well as hiring fire extinguishers to businesses, events and any customer that wants fire protection on a long or short-term basis, we also ensure your company conforms to national fire safety regulations.
Specialist Fire Safety Training
Here at Fire Extinguisher Hire Ltd, we also provide specialist fire safety training across the UK, covering fire extinguishers, fire marshals, general fire safety, and can deliver HSE-approved first aid courses at your place of business. 
Whether you want to hire fire extinguishers for upcoming events or need workplace training in fire safety, we can help. If the worst happens, we want you to be fully prepared and ready to react! 

Find out more about our fire protection services and don't hesitate to contact us if you want to hire fire extinguishers today on 07971-567-999.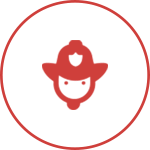 Workplace fire marshal training for staff and company employees at your premises.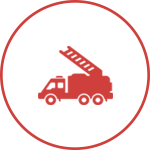 Fire safety courses including the safe use of fire extinguishers and fire safety equipment.
Need advice? We have fire safety experts waiting to help!
About Extinguisher Hire Ltd
Alan Horsfield is the managing director of Extinguisher Hire Ltd and has over twenty three years experience of fire protection and cover. He has gained his practical firefighting skills from one of the country's largest fire services, and has developed a vast knowledge of fire safety during his time there. He set up Extinguisher Hire Ltd to help anyone who needed fire advice and fire extinguishers, on the basis that no job is too big or too small.
Alan provided the best service, he was always accommodating and fit his training program around us perfectly. Simon came on the day and his training was second to none, I would definitely recommend this company to anyone. Thank you
Alan has provided services for a number of projects over the past 10 years. I have always found him to be enthusiastic and reliable. His work is invariably of a high standard. I highly recommend Alan and his work
Great service! Arrived bang on the time has he said he would, advised best fire safety points for the event and ensured we had the correct fire safety cover. Delivery and collect faultless! Happily use again for future events.
Get in touch with us at Extinguisher Hire Ltd for a FREE fire extinguisher hire quote. You can contact us today and leave a message using our contact form.