Fire safety training courses in the UK
Our Fire Safety Training Courses
Extinguisher Hire Ltd delivers industry approved fire safety training courses from our base in Glossop, serving customers on a nationwide basis. Our courses are easy to understand and designed to keep you and your staff safe in the event of a fire.
Covering the whole of the UK, we offer a range of fire safety courses to forewarn and forearm you, giving you the skills you need to react positively if a fire breaks out.
It's not just hiring, supplying and maintaining fire extinguishers which we do here at Extinguisher Hire Ltd. We also provide comprehensive training courses across the UK to help you and your staff better understand fire safety so you know exactly what to do in worst case scenario situations.
We can teach you all the ins and outs, and the do's and don'ts of fire protection so you know what safety procedures always need to be in place and how to prevent fires from occurring in our fire safety course.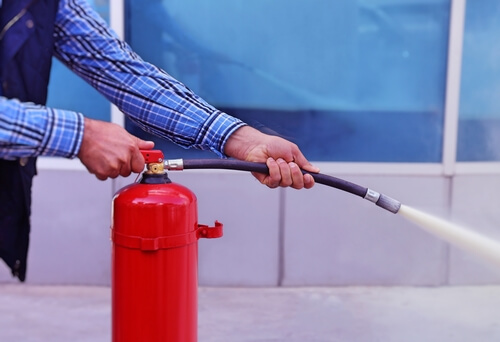 For those who might be in charge and responsible at any time, we can also offer training in how to effectively use fire extinguishers, and we can help members of your staff become fully qualified fire marshals.
On top of this all this, we can also provide you with a variety of first aid courses, ranging from basic one day classes, to comprehensive three day conferences. All these courses are offered for your piece of mind, so you know that if anything should happen, you'll always be prepared.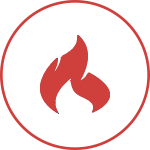 Fire Safety
Learn about fire safety in greater detail, what causes fire, how to spot hazards, and the safe use of fire extinguishers.
Fire precautions regulations/legislation
Chemistry of fire and how it spreads
Common causes of fire
Safety features within buildings
Action on discovering a fire
Calling the Fire Service
Hazard spotting/hazard reduction
Fire Notices
Daily and Weekly Fire Checks
Record Keeping
Fire extinguishers: Theory
Fire extinguishers: Practical use
The cost of this course is £350, with a minimum of 6 people required per course.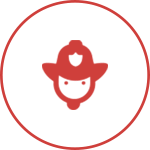 Fire Marshall
Workplace Fire Marshall training, including classifications and the proactive and reactive roles a fire warden takes.
An overview of the legislation
The impact of fire
Case studies 'setting the scene'
An introduction to Fire Science
Classifications of Fire
Hazard Spotting and Risk reduction
Human behaviour in Fire + Case studies
Proactive & reactive roles in Fire warden
Fire & Rescue Service liaison
Unwanted Fire signal reduction
Action in the event of Fire
Benefits and how to undetake
The cost of this course is from £250, with a minimum of 6 people required per course.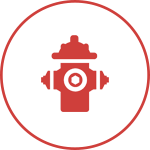 First Aid Courses
HSE approved BLS, FAW or EFAW courses carried out at your place of business to reduce costs & minimise disruption.
AEFAW (1 day) – £496
FAW (3 day) – £1295
AED (1/2 day) – £350
Manual Handling (1/2 day) – £350
All courses will be carried out at your place of business, to keep travel costs down for pupils and also keeping your staff onsite if required for emergencies.
Alan provided the best service, he was always accommodating and fit his training program around us perfectly. Simon came on the day and his training was second to none, I would definitely recommend this company to anyone. Thank you
Alan has provided services for a number of projects over the past 10 years. I have always found him to be enthusiastic and reliable. His work is invariably of a high standard. I highly recommend Alan and his work
Great service! Arrived bang on the time has he said he would, advised best fire safety points for the event and ensured we had the correct fire safety cover. Delivery and collect faultless! Happily use again for future events.
Get in touch with us at Extinguisher Hire Ltd for a FREE fire extinguisher hire quote. You can contact us today and leave a message using our contact form.