Fire Extinguisher Hire & Fire Safety Services in Derbyshire
At Extinguisher Hire Ltd, we know that everybody has different circumstances. And circumstances also change. 
That's why we offer a variety of flexible services to you, so that you can choose the best option to fit your needs. These vary from fire extinguisher hire to fire training and first aid courses. All of our courses are tailored to the needs of the individual  and you can find out more by calling 07971-567-999.   
We also know great expertise and service is hard to come by. That's why we don't mind travelling across the whole North West and UK in order to offer our very best skills and equipment to you. For large events or special occasions, we're even able to travel nationwide to accommodate you. Simply contact us to discuss the hire of fire extinguishers anywhere in the UK.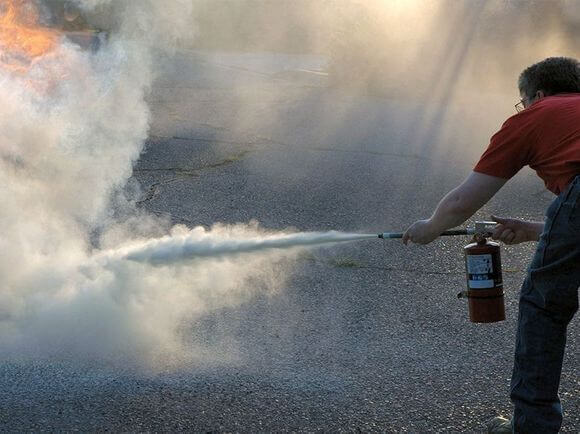 Want to speak to somebody about fire extinguisher hire?
Call today for a friendly chat on  07971-567-999
Whether you just need our guidance and advice, or you want to hire, buy, or maintain your extinguisher supply, we can help. Just click each link below to find out more about our fire safety services, from health and safety to extinguisher hire and maintenance or fire training courses, we're here to listen to you. 
Alan provided the best service, he was always accommodating and fit his training program around us perfectly. Simon came on the day and his training was second to none, I would definitely recommend this company to anyone. Thank you
Alan has provided services for a number of projects over the past 10 years. I have always found him to be enthusiastic and reliable. His work is invariably of a high standard. I highly recommend Alan and his work
Great service! Arrived bang on the time has he said he would, advised best fire safety points for the event and ensured we had the correct fire safety cover. Delivery and collect faultless! Happily use again for future events.
Get in touch with us at Extinguisher Hire Ltd for a FREE fire extinguisher hire quote. You can contact us today and leave a message using our contact form.