Fire Extinguisher Maintenance
Fire extinguisher maintenance in the UK
Here at Extinguisher Hire Ltd, we understand the importance of regular fire extinguisher maintenance and this is why our service engineers offer a comprehensive service for fire extinguishers in all regions of the UK. 
Keep your extinguishers serviced on a regular basis and they are ready to fight fires in the event of an emergency. Servicing a fire extinguisher is proactive and makes perfect sense, we can do this for you for your own peace of mind.
Essential extinguisher maintenance is a key to ensuring that should the worst happen and you need to use it, you can rely on your extinguisher to function as it should.
Here at Extinguisher Hire Ltd. we recommend that your extinguishers are maintained on an annual basis in order to make sure that they operate effectively should you need them.
All our supplied and hired extinguishers are serviced before we deliver them, but if you have them longer than a year, then you should always get them checked. We'll even check older extinguishers which you may have in you business, in order to make sure they perform to industry standards.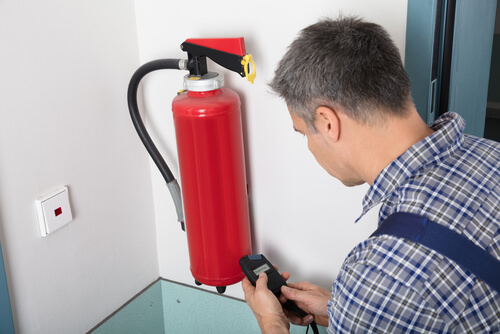 We travel across the North West and Derbyshire visiting our existing customers to check their equipment, and will come out to your business on a regular basis to ensure your equipment is ready when you really need it.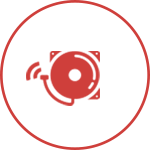 Expert Servicing
Fire extinguisher servicing and maintenance to BS standards.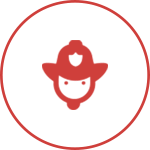 Qualified Engineers
Annual fire extinguisher maintenance by competent staff.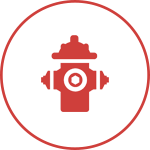 Hired or bought
We service all fire extinguishers, hired, bought - new or old.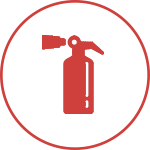 Foam, CO2 or Powder
Any type of fire extinguisher serviced and maintained.
Alan provided the best service, he was always accommodating and fit his training program around us perfectly. Simon came on the day and his training was second to none, I would definitely recommend this company to anyone. Thank you
Alan has provided services for a number of projects over the past 10 years. I have always found him to be enthusiastic and reliable. His work is invariably of a high standard. I highly recommend Alan and his work
Great service! Arrived bang on the time has he said he would, advised best fire safety points for the event and ensured we had the correct fire safety cover. Delivery and collect faultless! Happily use again for future events.
Get in touch with us at Extinguisher Hire Ltd for a FREE fire extinguisher hire quote. You can contact us today and leave a message using our contact form.